Events and training opportunities taking place in the Regions.
JAMPRO CALL FOR PROJECTS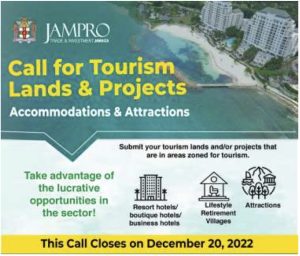 JAMPRO CALL FOR PROJECTS
HOW TO SUBMIT YOUR QUALIFIED PROJECTS –follow link below:
To find out more go to the website at https://www.glojamcouncils.com
 Download the form "JAMPRO's Guide for Submitting Tourism Lands and Properties for Promotion"
 Submit with the required documentation as indicated in the Guide https://dobusinessjamaica.com/wp-
content/uploads/2022/11/FORM_JAMPROsGuideSubmittingTourismLandsProjectsPromotio n-.pdf
Diaspora 4 Climate Action project INVITATION
EVENT
Diaspora 4 Climate Action project INVITATION
The meeting
At IOM office London,
on Tuesday 13th December - 4:30-6:30pm 10 Dean Farrar St, SW1H 0DX, London
This is an introductory meeting to learn about everyone's own involvement or initiatives around climate action and to introduce IOM's work.
It will also be an opportunity to set the scene for the D4C project, with an overview of global frameworks and the programmes supporting diaspora actions to tackle climate change, and also share some reflections post-COP27.
Please confirm your attendance (in person or online) by 30th November.
International Organization for Migration London, UK (GMT +0)
T. +44 7378 677 319 www.iom.int I Facebook I Twitter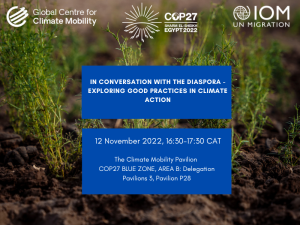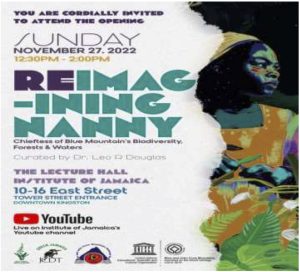 Grace Kennedy Jamaican Birthright Programme
Applications now open for the Grace Kennedy Foundation's Jamaica Birthright Summer Internship Programme.
The closing date for applications is November 30th 2022.
Please see attached information on The link to apply is: www.bit.ly/GKBirthright
The Jamaican High Commission - London
Do you need a Jamaican Birth, Marriage or Death Certificate Urgently?
A team from the Registrar General's Department (RGD) of Jamaica will be hosting a Two Day Special Service
at
The Jamaican High Commission
1-2 Prince Consort Road
London SW7 2BZ
On
Monday 10th and Tuesday 11th October 2022 from 9:30a.m. -2:00 p.m.
The Global Jamaican Diaspora Council
The team will take applications for births, marriage and death certificates, updating of records and other related services. There is no need to book an appointment.
National Stadium Complex - JA
Jamaica 6oth Independence Village
JAMAICA HOUSE
The Glee Club, Birmingham
Independence Service of Praise and Thanksgiving Bethel Convention Centre West Bromwich,
Birmingham.
The service will also be live streamed on the High Commission's YouTube Channel
Jamaica Society-Manchester
Jamaica 60th Anniversary Gala Dinner & Dance at County Cricket Club
Talbot Road, M16 OPX
Association of Jamaican Nationals- Birmingham
Flag Raising Ceremony, In Victoria Square, Birmingham,
Association of Jamaicans UK Trust (London)
Independence Day Gala Dinner 60th Anniversary
Association of Jamaican Nationals
Nationals Independence Gala Dinner (Birmingham)
Celebration of Jamaican Independence
Council House, Nottingham 5.30pm - 8pm
Jamaica 60th Anniversary
Kharisma Experience & Sadacca Celebrate with Winston 'Dim The Light' Reedy
Sadacca, 48 The Wicker, Sheffield, S3 8JB
Nottingham Jamaican Friendship Society
Jamaica Independence Service of Praise and Thanksgiving
1.30pm St, Mary's Church
RECEPTION
3.00pm ACNA Centre, Nottingham
The Association of Jamaican Nationals (Birmingham) UK
60th Anniversary of Jamaican Independence
New Testament Church of God, 240-244 Lozells, Birmingham B19 1NP