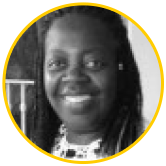 Greetings one and all and welcome to the JDUK West Midlands Region.
As we all know, this has been a challenging year, full of loss, sorrow and tragedy. At the same time, it has provided opportunity to reflect and examine our own life and seize new opportunities.
This is an organisation where you can develop your interests and raise concerns about issues affecting Jamaica and the Jamaican Diaspora. We are involved in campaigns which are aimed at enhancing and enriching our lives.
The West Midlands region covers Birmingham, Wolverhampton, Coventry, Walsall, Burton-on-Trent, Stafford, Dudley and surrounding areas.
West Midlands JDUK AGM 2021
I would welcome you to the West Midlands JDUK Regional AGM taking place on-line via zoom on Thursday 25th March via Zoom.
To join us on the night, we would love to have your input – follow the link below and pre-register.
https://zoom.us/meeting/register/tJYqd-qtrD0sH9MWzZcsghS2WZEE5e1y01XD
You will have to be a paid up member to have voting rights so I would encourage you to renew or pay up your membership for 2021-2022.
 The annual membership fee is a mere £10.00 – You can contact us on wmjduk@gmail.com or click here and complete our on-line membership form
The West Midlands JDUK Members & Friends Newsletter
Click to read the West Midlands Members & Friends December 2020 Newsletter
Best wishes to you all in 2021. Let's be prepared for the year ahead, as we would say in Jamaica "No wait till drum beat before you grine you axe" I hope to see you soon.
Maureen Scott-Douglas
West Midlands Chair
Follow us on social media: @wmjduk
WM JDUK on Facebook | WM JDUK on Instagram | WM JDUK on Twitter